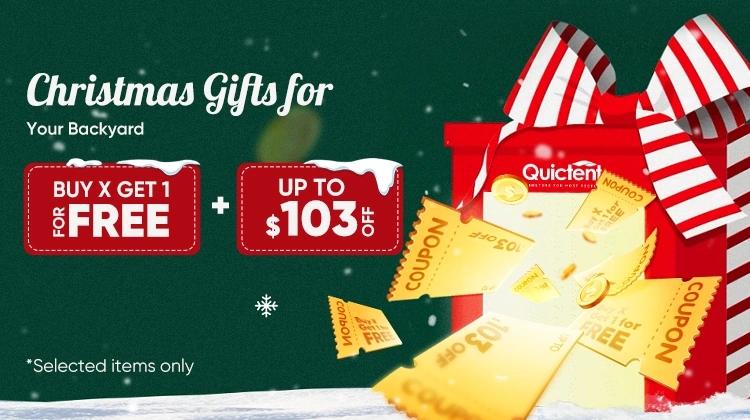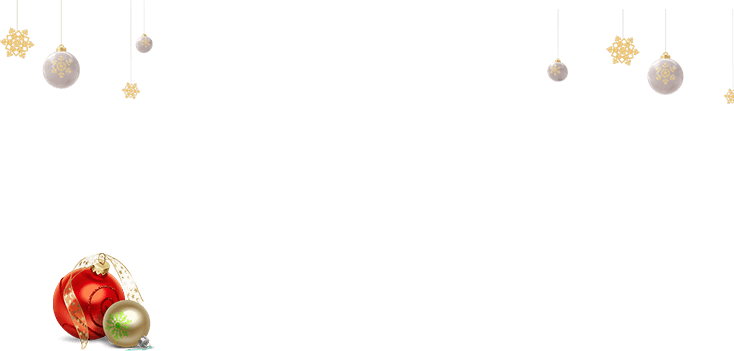 Ho Ho Ho!
The holiday season's approaching!
Find the perfect gifts for your backyard and turn it into a sanctuary for the whole family this year! Unsure what to choose? Don't worry, we've got some great gift ideas to help you bring joy to all this holiday season!
Inventive BXGO bundle offer
Medium or small? A carport or a pop up canopy? It's not a question. This incredible tent bundle is ready to revolutionize the way you can use an outdoor shelter. Enjoy it!
Turn your backyard into a sanctuary for the whole family!
Christmas trees
Make your celebrations merrier and brighter with our stunning Christmas trees ! Choose from different sizes, styles, and lighting options to find the perfect tree for your home.
Brighten Xmas trees in various sizes & styles!
More Gifts for Backyard in Winter
Transform your outdoor space into a winter wonderland to share the joy of the festive season with everyone!
Make your backyard the merriest and spread holiday cheer!
Proud Quictent Owners
Quictent is proud to serve and witness these unforgettable moments from our heartwarming customers this holiday season!
Bonding time offered by Quictent shelters this holiday season!