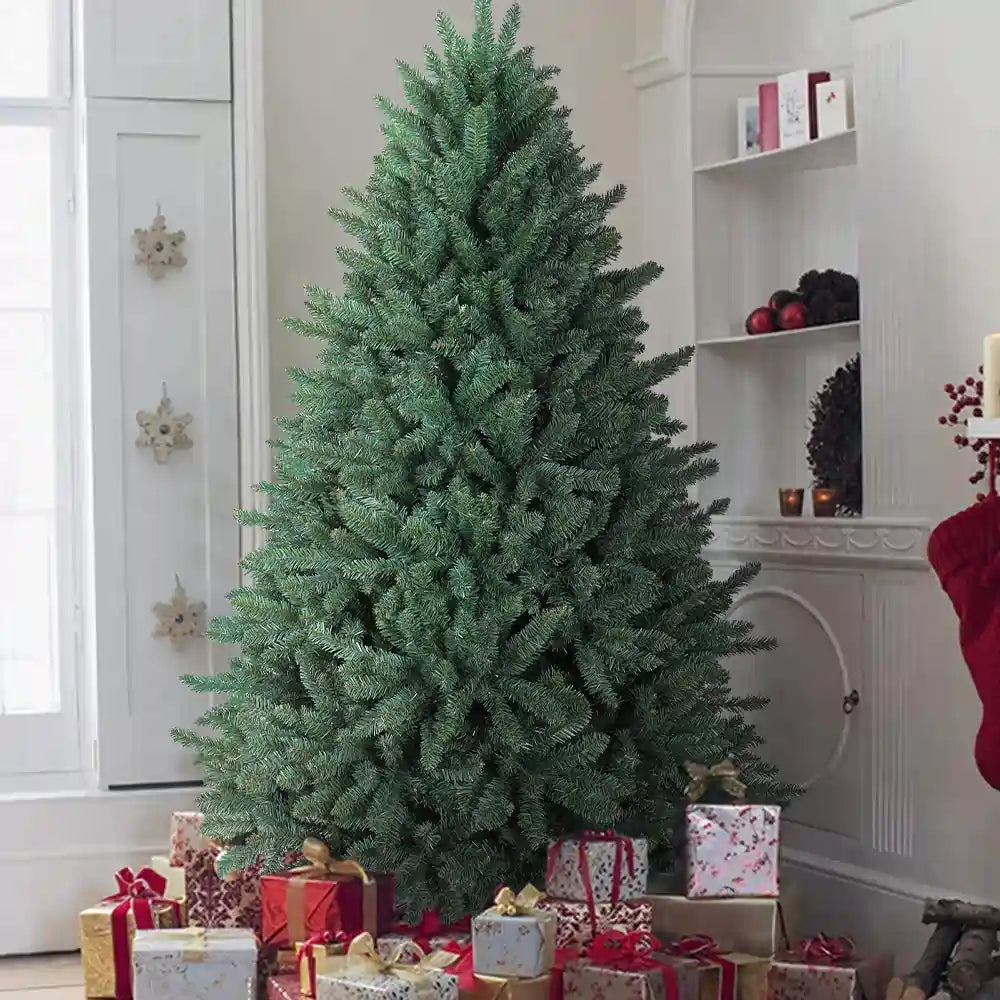 OasisCraft Premium Hinged Blue Spruce Christmas Tree
Description
About OasisCraft Blue Spruce Christmas Tree
Unlike the flocked Christmas tree, this spruce Christmas tree has the true colors and full silhouette of a tree. With smooth PVC branches in blue-green and moss-green hues, it will bring the holiday spirit alive.
Multiple Height Options: Our blue spruce Christmas trees range in height from 4.5 feet to 10 feet, with up to seven size options, perfect for both small and large spaces.
Realistic appearance: Each branch is filled with PVC needles to create a plush, full-bodied blue spruce Christmas tree. Plus the multi-tone design brings it to life with the beauty of a real spruce tree.
Easy to assemble: This branchy spruce Christmas tree is divided into three parts overall, and the hinged part can be installed quickly and easily in a few minutes. It just takes about 10 minutes to organize the branches due to compression caused by shipping.
Durable: One of the best features of the artificial Christmas tree is its ability to last for a long time. This spruce Christmas tree offers a sturdy base and fireproof material that is guaranteed to last for multiple holidays.
Specification
Product Size: 4.5/6/6.5/7/7.5/9/10FT
Material: Polyvinyl Chloride
Tree Type: Spruce
Base Type: Stand
Shipping & Return

Free Shipping

 

to 48 states of the US. Please get in touch with us for the shipping rates of Alaska, Hawaii, and other regions.
We do

 

NOT deliver to the PO box address.
The ONLY

 

reason for item return is that we accept manufacturing defects.
You could return it within

 

14 days

 

from receipt of the item.
Instructions
Please feel free to contact us if any parts are missing or if you have questions about the Christmas tree.