Updated June 7, 2021 as all listed color-striped shade sails are in stock. Buy as soon possible before they are sold out!
As summer unfurls in full force, it is necessary to have something to provide shelter in your garden, backyard, deck, or patio. Among pop up canopies, patio umbrellas, or other outdoor furniture which can provide shades, shade sails stand out for their lightweight, longer lifespan and great temperature-lowering features. In this blog, we'll introduce something new—Quictent Color-Striped Shade Sails.
There are five reasons that you should own at least one Quictent color-striped shade sail.
Eye-catching look.

Shade sails are not only functional, they are a beautiful addition to your outdoor areas. That's the reason why we carefully select the color and the shape when it comes to ordering sun shade sails. It is sure to say that about 90% of sun shade sails in the marketplace are in solid color. You can imagine how cool it would be with a color-striped one in your backyard while your neighbors only have the solid color one(s). It's so easy to stand out and be in the spotlight in your community.
Money-saving as all necessary parts come with one order.

You can easily find a regular shade sail in white, red, blue, etc., however, when you want to make some color collocations, you have to buy more than one in solid color. Then here comes great trouble: It would be too large to use with a combination of two or more shade sails. Usually you have to give up and end up with only one piece. You will never go with such a dilemma if you buy a color-striped shade sail with multi-built-in colors. A plus to buy is that we provide the hardware kit for each piece. You do not need to pay extra money. You'll also receive four pieces of 1.5m rope. Buy one, get more. Why not have a try?
High-quality.

We produce each piece with great care and premium materials. Made of 185 GSM non-recycled HDPE (high-density polyethylene), the fabric is heavy-duty and washable. We are confident that it can be used for up to 5 years. Besides carefully selected fabric, a stainless steel grade 316 D-ring is attached to each corner for a firm, easy hang-on. We also double-layered the edges for extra protection.
Provide great shade.

The heat of the summer, particularly this one, sends many of us looking for something to help us cool off. The Quictent colored-stripe sun shade sails can block 98% of UV rays and sunlight, lower ambient temperatures by at least 20 degrees, making the area underneath a great place for games, talks, and break. It's amazing to be cool while enjoying the good view around, right? Moreover, the more time you spend outside, the less chance that you open the air conditioner, which means you will save some amount on electric and water bills.
A-plus services.

Besides the 5-year warranty for the items, Quictent standardized shipping service and customer-focused after-sales service are also applied to your shopping. We stick to quick handling and delivery--usually ship out the item within 24 hours after confirming order details and make delivery in 3-5 days (except for weekends and holidays). If you have any questions for the item, your order, just feel free to get in touch, the customer service team stands behind and is ready to help out all the time - you can expect a reply in hours. BTW, we recommend email contacts those days due to the pandemic, please understand it.
Our marketing survey shows that stripes in white, gray, and blue are the top 3 popular ones in summer, so the designer came up with two series: color-striped in white and gray and colore-striped in white and blue. Do not hesitate to buy if you find a favorable one, or you have to wait for another batch.
You can have an overview from the given page as below.
Color-Striped in White and Gray
Quictent 185 GSM HDPE 26' x 20' Rectangle Shade Sail

Quictent 185 GSM HDPE 18' x 18' x 18' Triangle Shade Sail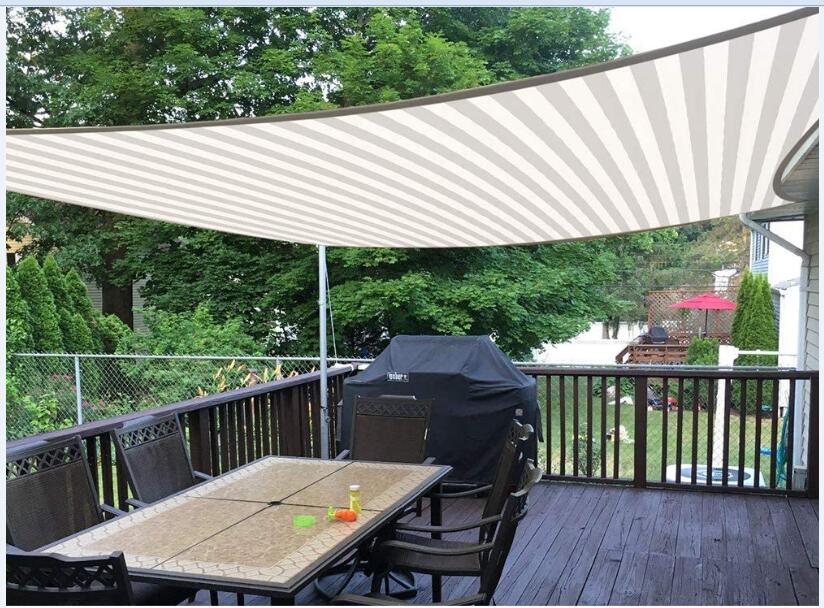 Quictent White & Gray Colored-Stripe Sun Shade Sail
Color-Striped in White and Blue
Quictent 185 GSM HDPE 18' x 18' x 18' Triangle Shade Sail
Quictent 185 GSM HDPE 24' x 24'  Rectangle Shade Sail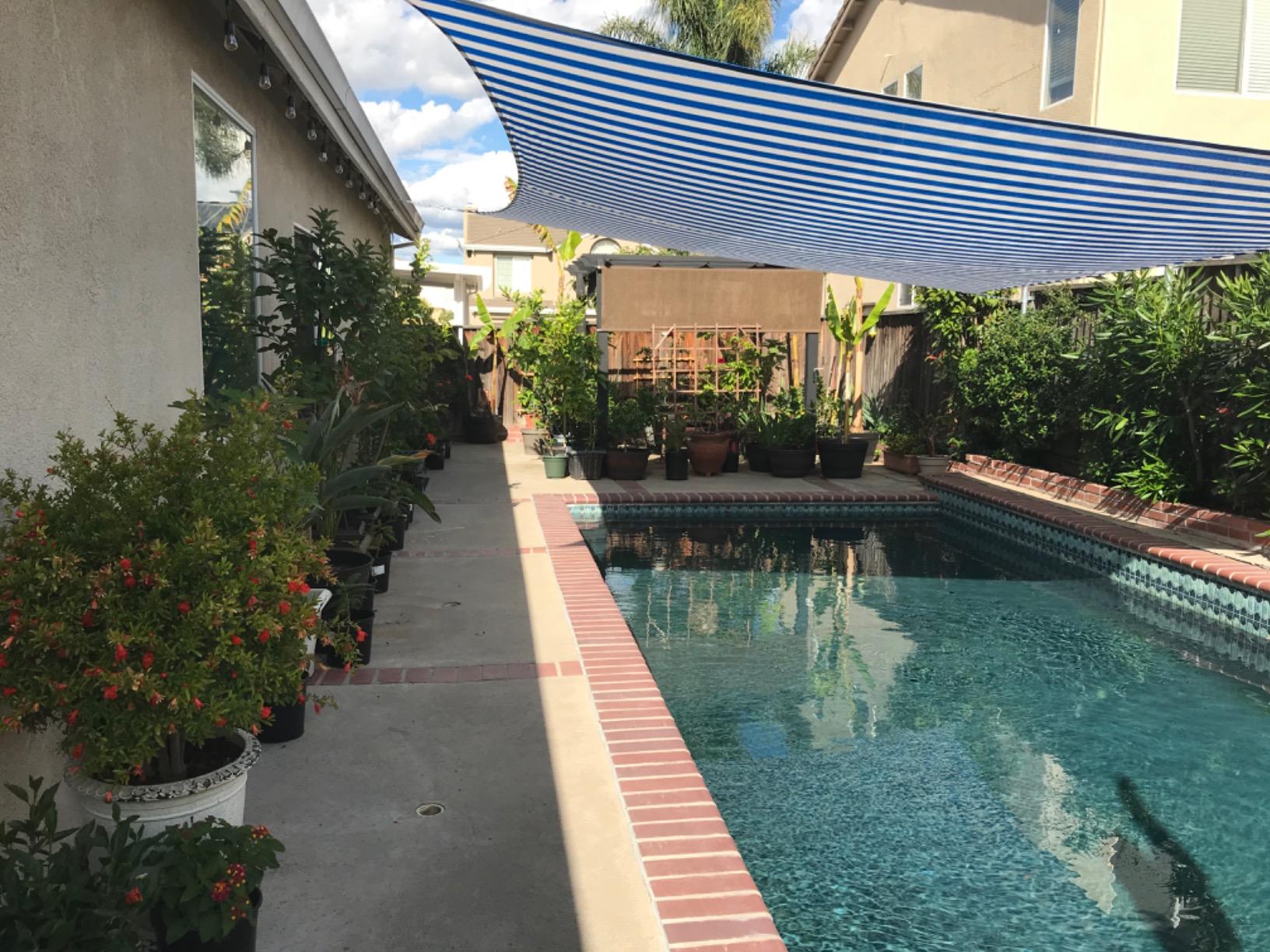 Quictent White & Blue Colored-Stripe Sun Shade Sail
We're are also going to launch waterproof sun shade sails so that you do not need to unfold it on light rainy days. Stay tuned!
Do you have any expectations for Quictent sun shade sails? Please comment on this blog or share your ideas with Qucitent Official.
You may also like
The Most Detailed Sunshade Sail Installation Tutorial