It's well known that the control of the humidity, temperatures, light, and airflow during the growing stages is essential to a good harvest. However, it becomes a bit difficult in summer as heavy rains, winds, even storms often occur. Even we're lucky enough to encounter a mild summer without too much extreme weather, the temperature differences between morning and evening would be a fatal killer for many, especially for seedlings. Therefore, the best choice for growers' summer planting is to plant indoors with a grow tent because a grow tent enables you to:
Create a plant-friendly environment. A grow tent is not only a place for plant growth, it's also a media for many useful accessories—you can attach humidifiers, heaters, lights, fan, and air conditioners so that you can fully control the light, water, temperature, and humidity as per needs of your plants.
Take use of energy effectively. A grow tent enables you to fully control the growing environment inside, which makes it possible to utilize energy effectively and also to maximize your gardening effort without damaging you financially.
Keep unwanted "friends" away. Obviously, we should not skip the full protection a grow tent provided in terms of its benefits. While guaranteeing good ventilation, grow tents would also erect a strong barrier to fight against unwanted "friends" of bugs, pests, and flying insects at the same time.
Grow throughout the year. Needless to say, grow tents make year-round planting come true for their energy efficiency- and –labor-saving (for plants and growers) and full protection against outside factors.
Since a grow tent is a necessity, which brand should you trust? If you are overwhelmed with this question, take a look at grow tents from Quictent.

SGS Certificated. The safety has long been rooted in the Quictent grow tents. We produce them to meet specific environmental criteria and they have passed the SGS certification with reference to ISO 14362-3:2017. That is, we apply eco-friendly materials to output eco-friendly grow tents—no releasing of hazardous gases that would be harmful to your plants and the earth.
Easy Observation with Built-in Hooks and Observation Windows. We know how important it is to observe plants in time and we can understand your eagerness to see how your plants are growing. We've tried our best to make it easy. Finally, here come two breakthroughs: the built-in hooks and observation windows on the door. You can say goodbye to the swaying pieces when you have to unzip the cover for a look. Whenever you want, just see the inside through the observation window on the door.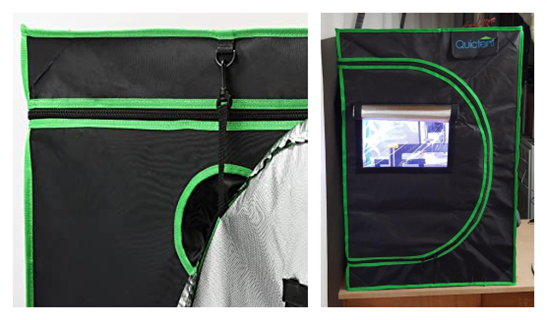 Heavy Loading Capacity with Durable Frame and Straps. The loading capacity determines the way you can equip your grown tents, it's also the feature we pay most attention to. To achieve the greatest performance, we've applied premium materials for the frame—all tubes are made of well-made finished steel, and the 4 durable nylon straps are the bonus.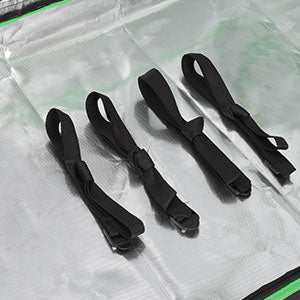 We at Quictent would never waste every penny of your money. The Quictent grown tents are equipped with good ventilation as we've made as many vents as possible. The installation is also easy with all labeled parts.

We strongly hold the belief that high-quality products and customer-centered services are what bridge us and you, our valued customers. Besides the quality of products, we also keep improving our after-sales services.

Full Protection to Avoid Shipping Damages. When it comes to online shopping, shipping damages have been a headache for a long time. To ensure you receive a complete order, our warehouse staff would recheck the package before sending it out and we have:
Buckled up all the steel tubes
Sealed the 4 nylon straps
Tied the cover together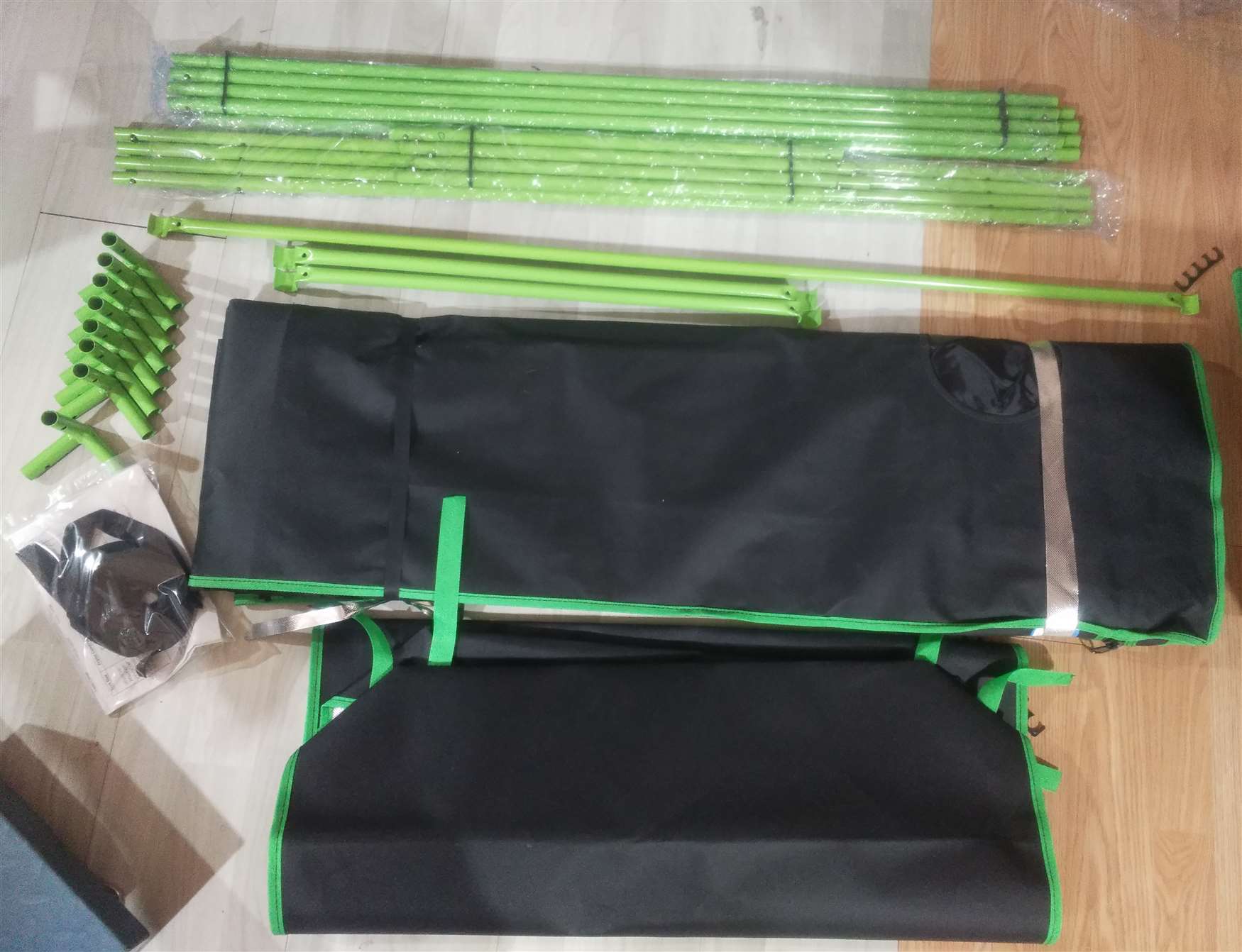 Although we have no control over how the shipping driver delivers the product, we spare no effort to ensure you receive an intact grow tent.
An Industrial-Leading Warranty.
We dare to say each purchase is guaranteed by an industrial-leading warranty. All Quictent grow tents are covered with a 2-year warranty with an exception for those connectors—they are guaranteed lifetime! If you have any questions, just
contact our support team
. They are standing by to help out. Usually, a to-the-point reply would be received no later than 12 hours upon your contact.
You may also like