*** Tents with Netting from Quicent are here to make your outdoor activities bug-free!
 

*** 

When we suddenly realized it's Memorial Day Weekend, we know it's time to recommend something that can serve the best OUTDOOR season in a year. After all, it's the unofficial start of summer and the best time for outdoor activities. Of course, also the season when "unwanted friends" such as bugs, mosquitoes, and other flying insects would take the fun of outdoor leisure out of everything.

In this blog, we'll go in-depth into something that can surely make you fully enjoy yourself outdoors: the pop up canopies with netting and metal gazebos with netting. (Our party tents with nettings have been SOLD OUT and are probably to restock in June. Stay tuned! Take a sneak peek of the 10' x 8' netting party tent below.)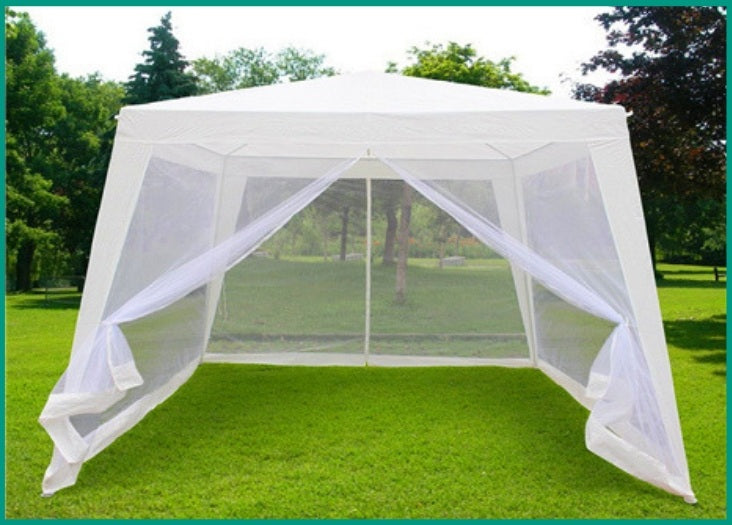 Pop up Canopies with Netting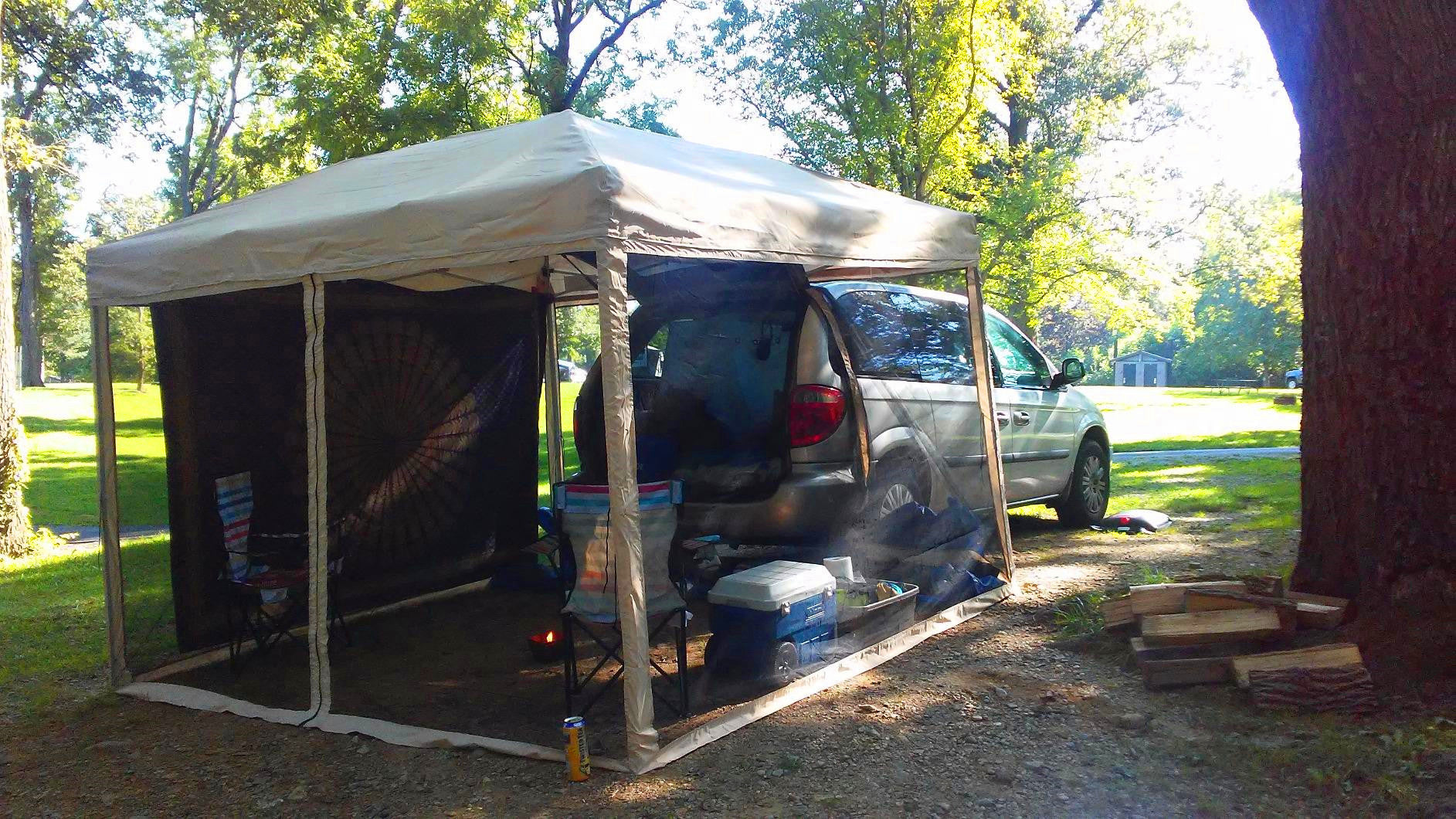 For those who prefer summer camping, a major issue is always the bugs, mosquitoes, and other flying insects. Quictent is here to provide the solution — pop up canopies with nettings which are a superb minimalist's summer camping solution. 

Eye-Catching Look
The eye-catching look is the greatest feature that makes Quictent pop up screen canopies stand out from others in the market – it is designed to keep the elegance of a pop up canopy while bringing in more "summer-centered" features.
When our team researched, we found that for easy installation & transportation, you can easily find a pop up canopy; a screen house (tent) works great to keep "unwanted friends" such as bugs and mosquitoes away; you can also buy a screen for your pop up canopies. However, it becomes hard when you want a structure featured with all advantages. That's the inspiration for Quictent's engineers to come up with the idea of pop up screen canopies. As a result, Quictent pop up canopies are rich in color choices. From the small-sized one in 6.6' x 6.6' to one in common size of 8' x 8' and 10' x 10', and a bigger one in 10' x 20', you can find the following so far:
Tan for all listed pop up canopies with nettings.

Tan, green and royal blue

for canopies

in 8' x 8'.

Tan, green, royal blue, and burgundy for canopies in 10' x 10'.
We know your area demands vary from time to time and aim to make you be surrounded by what you like when staying outdoors.
User-Centered Design

We always hold the belief that although the first impression (a good look) means a lot, the product itself is what weighs the most. Quictent has always committed to providing premium products with user-centered designs without exception.
The nettings. Instead of four sidewalls for a regular pop up canopy, the pop up screen canopies come with a one-piece mesh, which can provide maximum protection from mosquitoes. What's more, the edges are sewed with velcro, which makes it easy for future replacement and maintenance.
The doors. We know the question "How can I get in/out since it's one-piece?" would arise. Do not worry. There are two built-in zippers on the one-piece mesh. As long as you can use the tent, you can easily get in/out of the tent.
The frame. A frame is what that makes a pop up canopy pop up. Besides the basic folding feature, our engineers also work hard to make it more comfortable to use. The two worth mentioning are the BIGGER push button on the top and the upgraded locking button. They offer the highest protection.
Customer-Focused Services
"Customers will never forget what you made them feel." It's the in-depth driving force that makes us spare no effort to provide customer-focused services. Our team is working hard to find an answer to the question, "What can we give to our customers besides the product?" The census we reached is to offer meet-(over)-the-expectation services.
We make your order of a pop up screen canopy all-in-one: a set of stakes and ropes, a roller carry bag, and 4 sandbags would come together with the frame, roof, and mesh. No extra payment is required and no need to pay more to buy parts from other sellers. We hope and are always trying to make you hassle-free for an order.
As always, we're standing behind our products. If you have any questions, contact us at your earliest convenience, we'll get back in 12 hours.
Metal Gazebos with Netting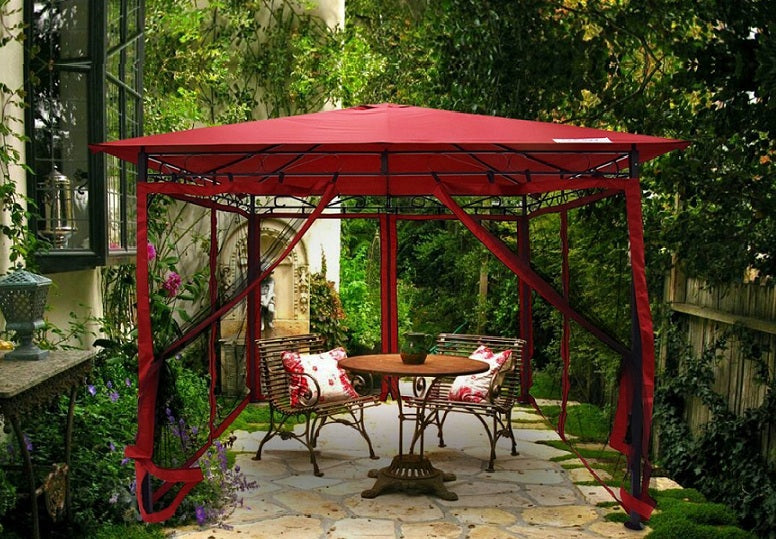 When you want portable outdoor gear, the pop up screen canopies are always the first choice. If you're looking for a structure to stand in your backyard, garden, patio, or deck, we'd suggest a metal gazebo for its durability. Whether you're planning a backyard wedding or a socially distanced party, or just want to make you're building a sanctuary where you can relax, unwind, spend time with loved ones, a metal gazebo would be a great shelter.
You may also like
Pop-Up Gazebo and Pop-Up Tents, Which One is More Worth Buying?